Bob Marley and the Wailers -
The Q
The musical and rhythmic innovation of Bob Marley's reggae music is a landmark in groove.  Along with the drums of Carlton Barrett and the bass of Aston "Familyman" Barrett, Marley's music brought new grooves to the world.  His reggae developed from earlier versions of Jamaican music such as ska, rock steady and the folk drum rhythms and chants of the Nyabingi. Though his collaboration with the original Wailers, Peter Tosh and Bunny Wailer, carried from 1963 until 1974, Marley eventually moved on to fronting the band himself.  Bob Marley's music exposed the world to unique reggae concepts such as the "steppers beat," the "one drop," the rhythm guitar "skank," the "bubbling" low-mid organ offbeat patterns and of course the deep bass lines that drove the music.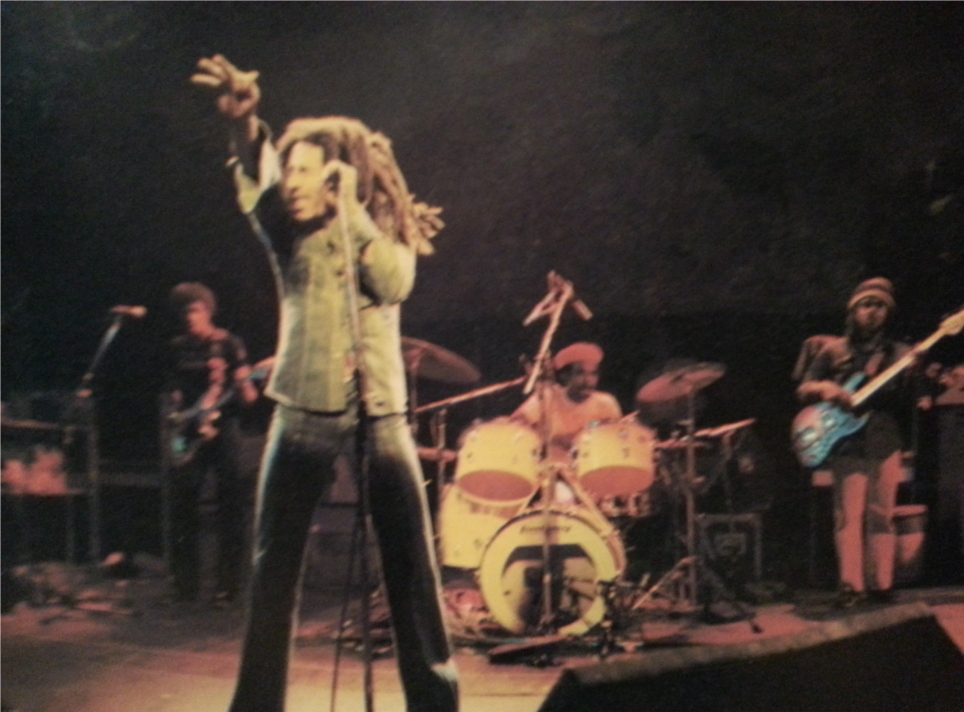 Above is my youtube playlist link to the Q of Bob Marley.

Here is my lean and mean list of the Q of Bob Marley and the Wailers.

Punky Reggae Party (Babylon By Bus-Live)
Is This Love (Babylon By Bus-Live)
Jamming
Exodus
Natural Mystic
Stir it Up (Babylon By Bus-Live)
Lively Up Yourself (Babylon By Bus-Live)
Roots, Rock, Reggae
Could You Be Loved
Trenchtown Rock (Live! at the Lyceum)