The Meters - Quintessential Recordings
The Meters grew out of the New Orleans musical gumbo, developing their own brand of Soul, Funk and Rhythm and Blues.  The band featured the funky second-line drums of Ziggy Modeliste, the thumping bass of George Porter, the percussive guitar of Leo Nocentelli and the pumping Hammond B3 organ of Art Neville.  Later, Cyril Neville was added on percussion and shared vocals with Art and Ziggy.  Later off- shoots of this band include the Neville Brothers and the Wild Tchoupitoulas.  Here are the tracks that I see as the Q of the Meters (yes, there are quite a few here).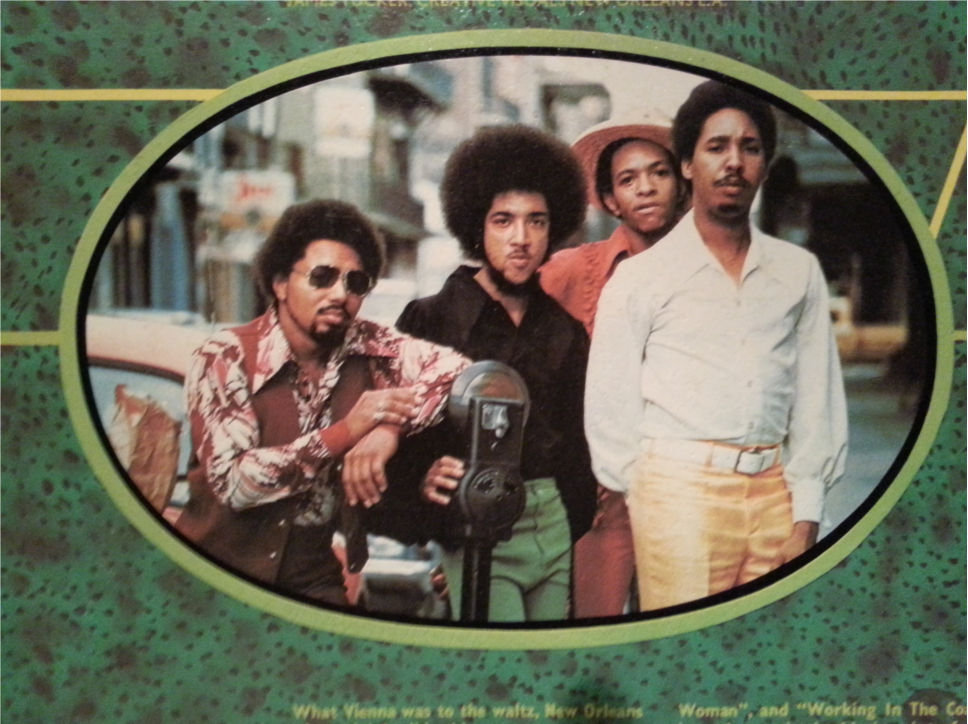 Above is my youtube playlist link to the Q of the Meters.                             Below is the complete list of tracks I have selected as the Q of the Meters.                                          
Cissy Strut
Look-Ka Py Py
Tippi-Toes
Ride Your Pony
Live Wire
Ease Back
Funky Miracle
Little Old Money Maker
Chicken Strut
Same Old Thing
Darling Darling Darling
A Message From the Meters
Stretch Your Rubber Band
Do the Dirt
Cabbage Alley
Keep on Marching 
Out in the Country
Fire on the Bayou
Love Slip Upon Ya
Talkin' 'Bout New Orleans
They All Ask'd for You
Can You Do Without?
Mardi Gras Mambo
People Say
Just Kissed My Baby
Jungle Man
Hey Pocky A-Way
Africa
(The World is a Bit Under the Weather) Doodle-Oop
Trick Bag
Mr. Moon
Chug-A-Lug
Funkify Your Life
Give It What You Can